15. April 2023
Company excursion
Peschiera / Garda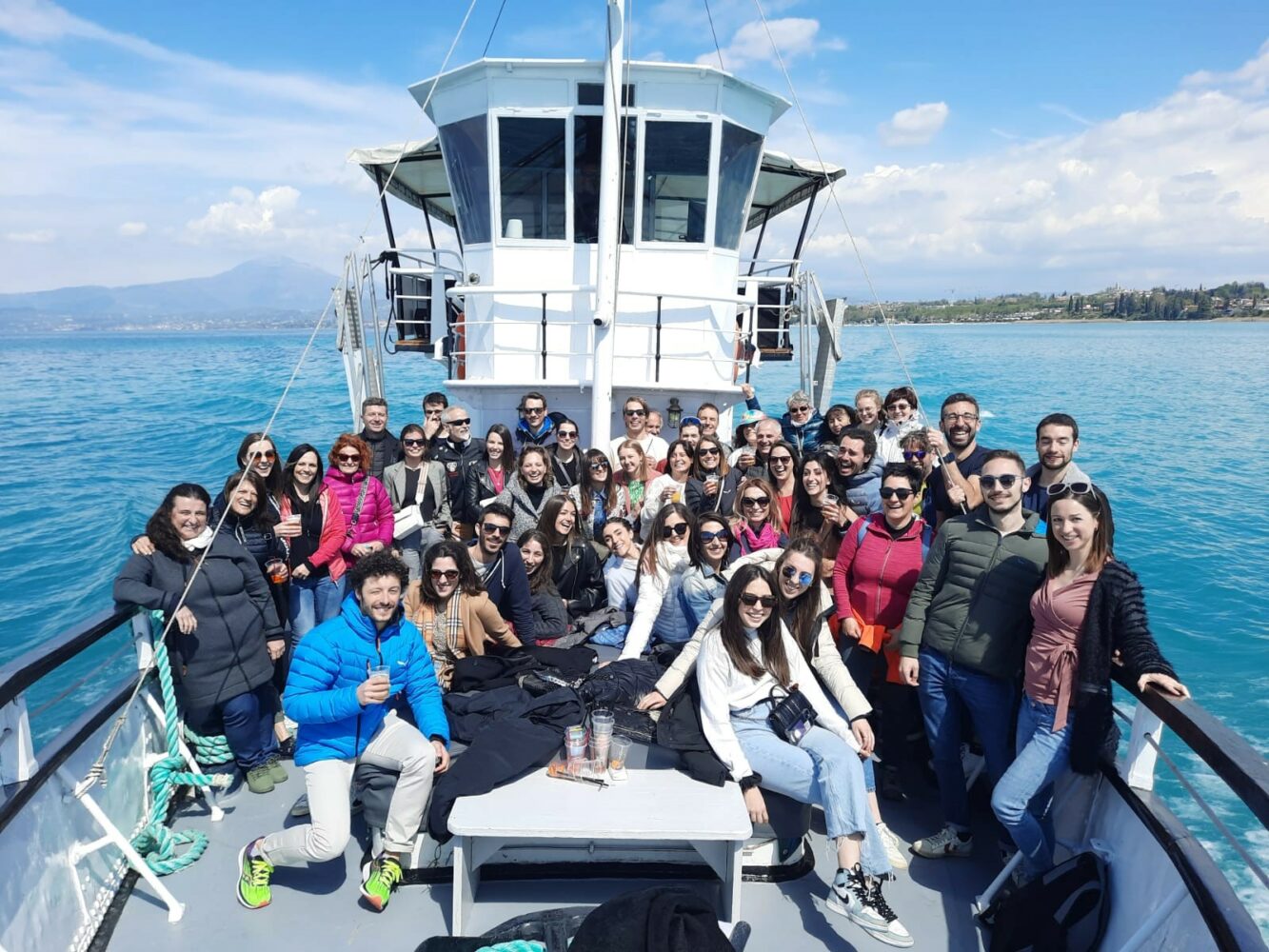 Every job is valuable and is valued: from the cleaning lady to the doctor. Only if everyone works together and supports each other does the circle close. Without each individual, it would not be possible to manage a private clinic, because everyone contributes an extremely important part to it.
Saturday was a well-deserved trip for all employees, who throughout the year do their utmost to ensure that patients feel comfortable and spend a pleasant stay at the Dolomiti Sportclinic.
Also on this excursion one could feel the pleasant and respectful interaction between the employees, which is not only very present at work, but also outside of it. Joint extra-professional activities promote a sense of community, which leads to a professional and respectful working atmosphere. These wonderful qualities distinguish the employees and together they form a high-quality Dolomiti Sportclinic.
The day ended warmly and cheerfully. There was humorous laughter and joking. An excursion where the employees were able to recharge their batteries and motivation in order to continue to provide reliable and helpful care for the well-being of the patients.