Our range of services
Our Clinic for Sports Traumatology, Orthopedics and Physiotherapy in Ortisei / Val Gardena is characterized by a competent, experienced team of medical specialists. We stand for immediate professional, individual treatment under the highest quality standards. We are Your private clinic in the Dolomites.
Ortisei: Mo – Fr 9:30 AM – 6 PM
Merano: Mo – Fr 10 AM – 6 PM
Bolzano: Mo – Fr 9 AM – 6 PM
Alpe di Siusi: closed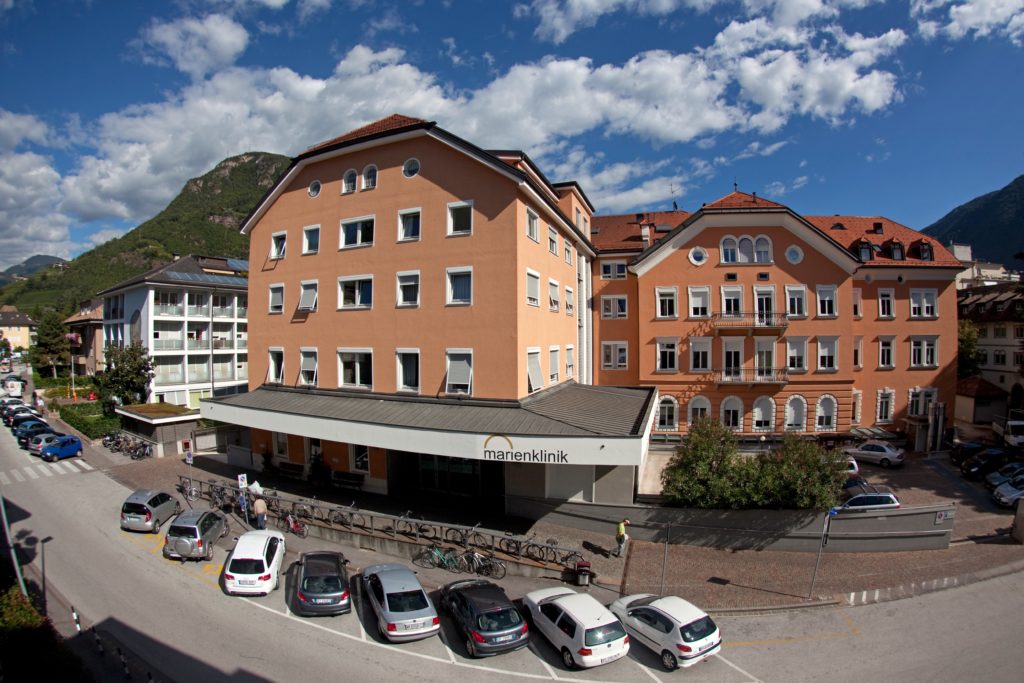 NEWS: Cooperation with the Marienklinik in Bolzano
From Monday to Friday from 9 AM to 6 PM our team of doctors is available for scheduled visits and for orthopedic emergencies at the Marienklinik in Bolzano.

Our services
At the Dolomiti Sportclinic our doctors are specialized in acute care in sports traumatology. Our service ranges from the first visit with an orthopedic specialist and complete diagnostic clarification with both conservative and surgical treatments to the follow-up treatment of medical conditions and injuries.
It hurts and twinges?
While participating in sport you have strained something, fallen from your bicycle or twisted something while running? It is important to seek immediate care. Come to us at the Dolomiti Sportclinic – we will take care of you.
Our testimonials
Hanna Schnarf
Ski racer
"I was recommended to the Dolomiti Sportclinic when I injured my shoulder during ski training. The professionalism of the doctors in both diagnosis and therapy was decisive for my return to the World Cup. Thank you indeed! Now I can not help but recommend the Dolomiti Sportclinic because the timeliness of medical intervention for athletes is essential."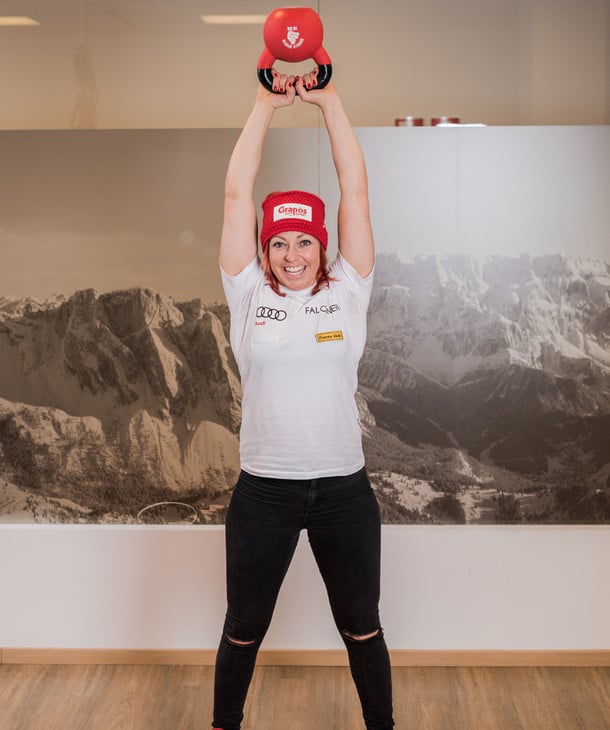 Samuel Costa
Nordic combined skier
To achieve goals I need to be in good health and at the top of my physical form. For this reason I decided to rely on the Dolomiti Sportclinic: a team of serious professionals who treated and assisted me, before, during and after the surgery.
Thank you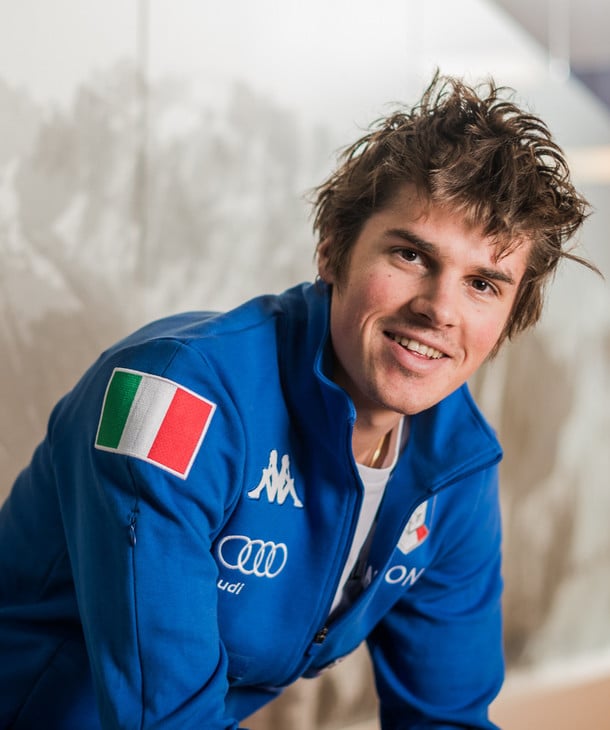 Emanuel Rieder and Simon Kainzwaldner
Double luge athletes
"The Dolomiti Sportclinic is the ideal place to go for us athletes when it comes to injuries. All the necessary examinations are done immediately and the ideal treatment is arranged with the agreement of the doctors.
We are very grateful to have such a partner on our side."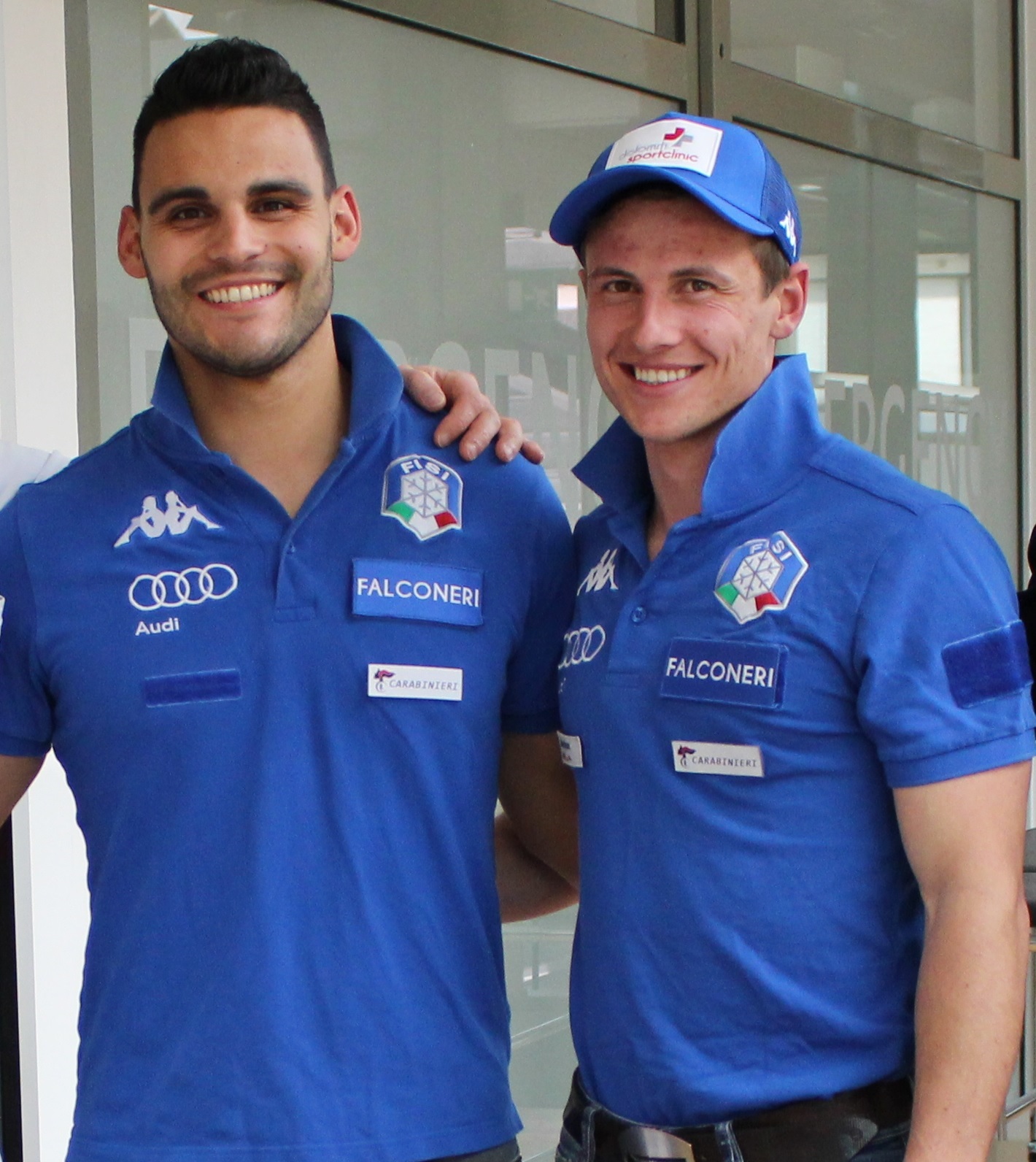 Daniele Bagozza
Snowboarder
"What I particularly appreciate about the Dolomiti Sportclinic is that waiting time hardly exists. I never had to wait for an appointment for an orthopedic visit or a surgery. The doctors always knew exactly what was missing and had the best and fastest solution for me. I am glad to have the Dolomiti Sportclinic as my trustworthy medical support, which I can only recommend to everyone."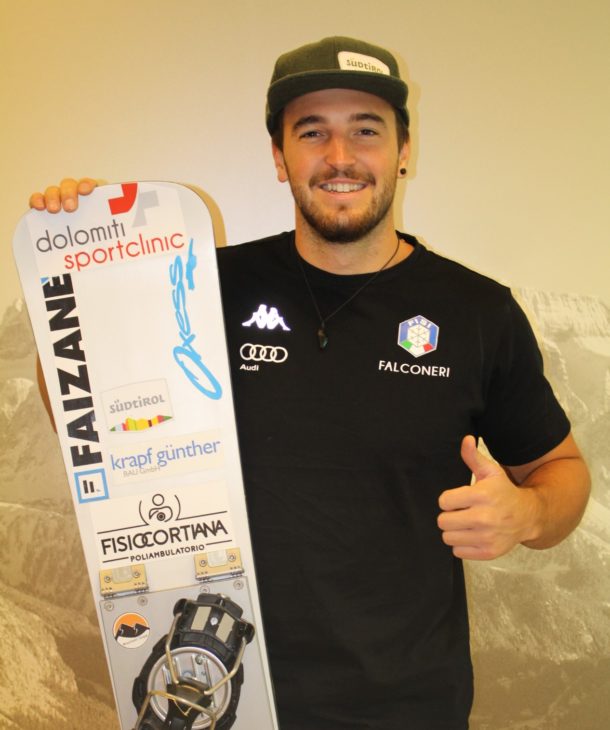 Alexia Runggaldier
Biathlete
"Professional, welcoming and familiar. These are the adjectives which I would use to describe the Dolomiti Sportclinic. Having a clinic like the Dolomiti Sportclinic alongside is important and fundamental for me as an athlete, because in case of injury or physical problems waiting times are minimal and the staff puts all his efforts to get me back on track as soon as possible."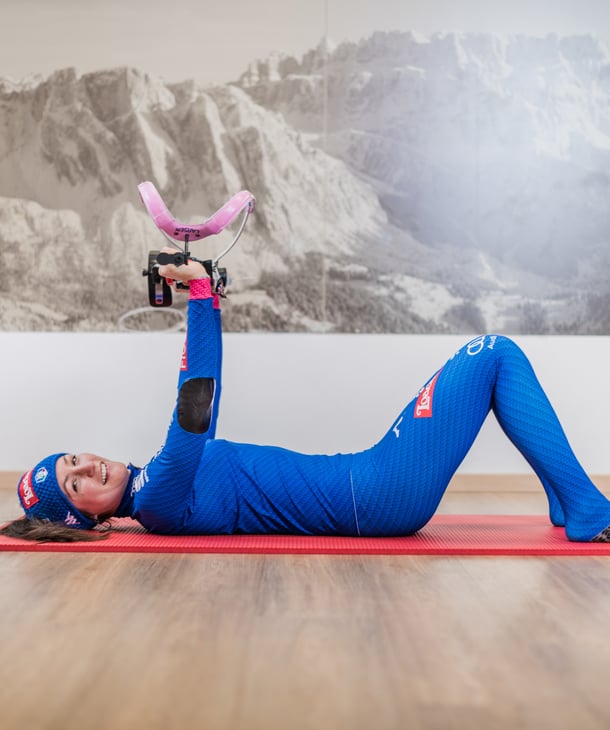 Dominik Paris
Ski racer
"I was treated at the Dolomiti Sportclinic several times and I can say that I had very good experiences. The doctors take all the time for the examinations and to explain the medical situation to the patient. Therefore I always felt safe to get treated here. I can highly recommend the Dolomiti Sportclinic as I got a great treatment every time."