10. February 2020
Ski star Dominik Paris after knee surgery
After a successful cruciate ligament surgery, Dominik Paris looks ahead with confidence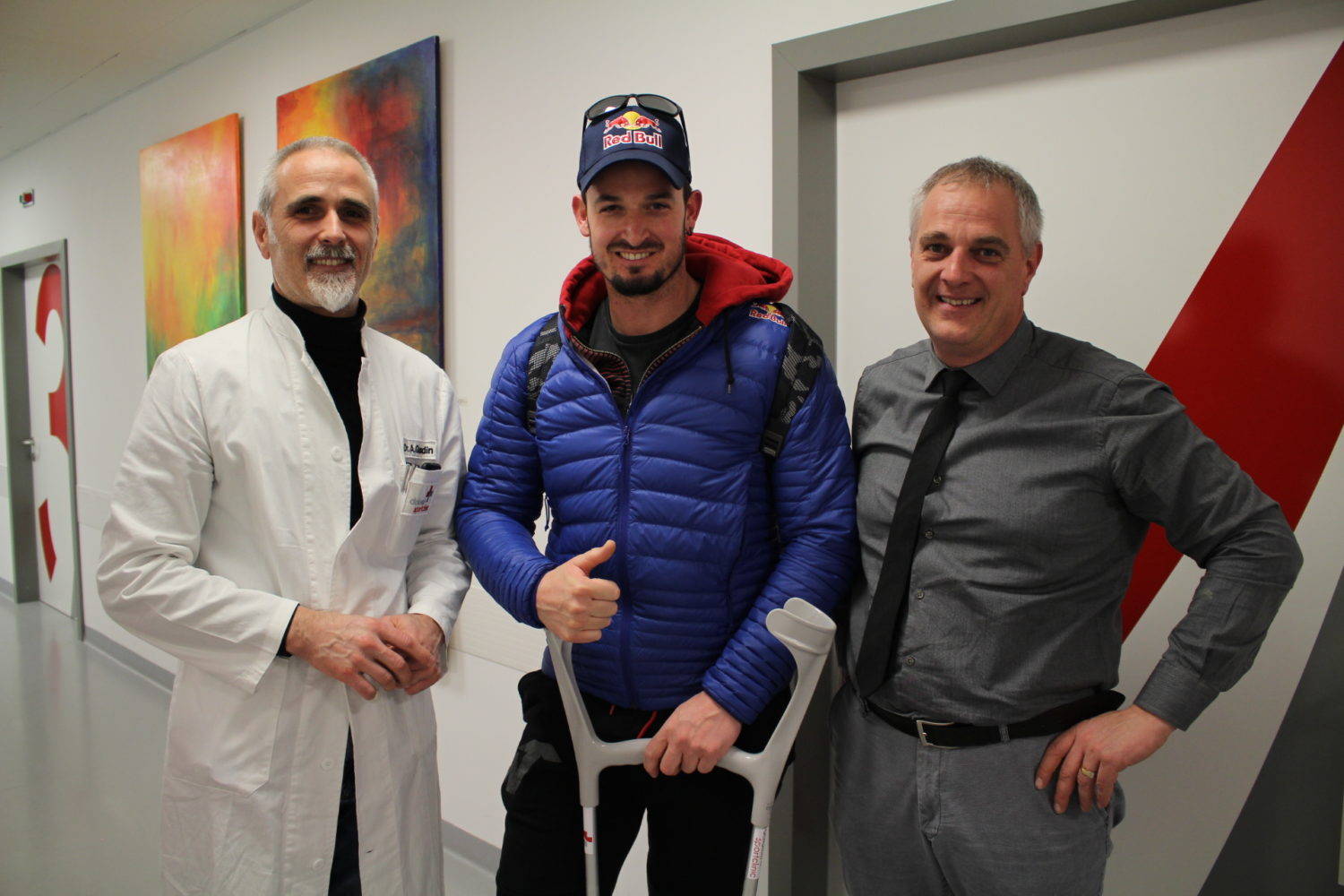 Dominik Paris leaves the Dolomiti Sportclinic in Ortisei on January 24th 2020 on crutches. The ski racer had a knee injury during training in Kitzbühel in Austria. During the fall on January 21st he tore his cruciate ligament. After the appropriate examinations and consideration of all possibilities, he decided to have the surgery done on the following day at the Dolomiti Sportclinic from the doctor Dr. Arnold Gurndin.
After the operation, Dominik Paris looks optimistically and confidently ahead. He is determinate to take one step at a time. In the beginning there will be time to rest, then he will gradually start with the rehab and the corresponding training. Now, for the first time in many years, he has time to spend with the family. He also thanks for the many messages he received from athletes and teammates. That gave him pleasure.
The surgeon Dr. Arnold Gurndin says the operation went very well. Dominik was lucky to have only had a cruciate ligament rupture. Cartilage and meniscus are intact and the joint works perfectly. So the chances are very good to get back to where he was.
In the picture from left to right: the Medical Director Dr. Arnold Gurndin, the ski star Dominik Paris and the Managing Director Anton Gurndin